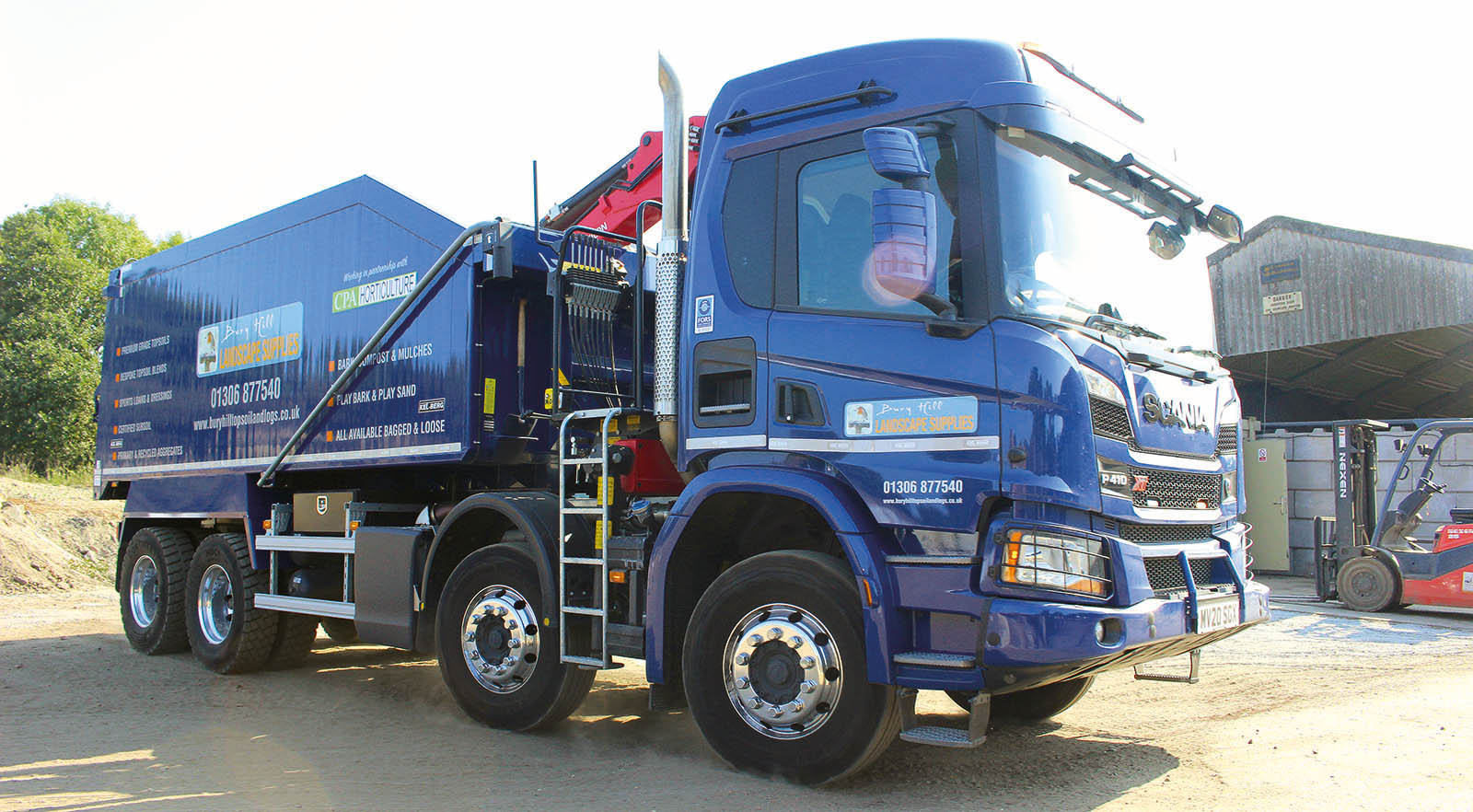 LOOSE LOADS
We operate our own fleet of FORS Silver specialist loose delivery vehicles, which enable us to deliver both soils and loose bulk materials throughout London and the South East, regardless of the complexity of the delivery logistics. And for customers outside our extensive delivery area, we offer a fast, cost effective Nationwide delivery service using trusted supply and transport partners.
For customers requiring larger orders, a number of our products are available loose. Where a product has a loose delivery option, this will be clearly shown on the product page. Loose deliveries generally start at 5 tons or 5 m3.
Loose delivery logistics are dependent on the product being purchased, the quantity required and the delivery area that your delivery postcode is in. Loose deliveries will automatically be delivered on the smallest truck possible, subject to the size of the order and any access restrictions that you have advised us of.
Our bulk delivery fleet consists of 4 & 8-wheel rigid tippers, 8-wheel rigid bulk tippers with grab and artic bulkers. The description and size of our loose delivery vehicles are shown below.
SELECTING THE DELIVERY VEHICLE MOST SUITED TO YOUR AVAILABLE ACCESS?
When placing a loose order, you will be asked to enter the quantity of material required, our system will then give you various truck sizes to select, please select the size of truck best suited to the available access. Please Note: it is very important that you choose the correct sized truck that can safely access your the delivery property, as failed deliveries will incur additional charges.
For residential properties, the size of truck will normally be restricted to an 8-wheel tipper which can carry up to 20t or 16m3 whilst our bulk tippers can carry up to 35m3. For deliveries with restricted access, we offer a smaller 4-wheel tipper which can carry up to 10t or 8m3.
When the tonnage or meterage of material required is larger than the capacity of the truck suited to your access, our system will automatically show the number of deliveries required to complete your order.
Should you have any doubts about choosing the correct size of truck for your access, please do not hesitate to seek our advice when we will be happy to help and advice. The best way to do this is to email us photos showing the road access at the front of the property and the access from the road into the property.
For further information about our truck sizes and loose delivery methods, please visit our 'Truck Dimensions' page to view full details of our fleet of Silver Fors transport options and their delivery capabilities.